Ultra Hardwood Cutting Board: Native Wood & Italian Leather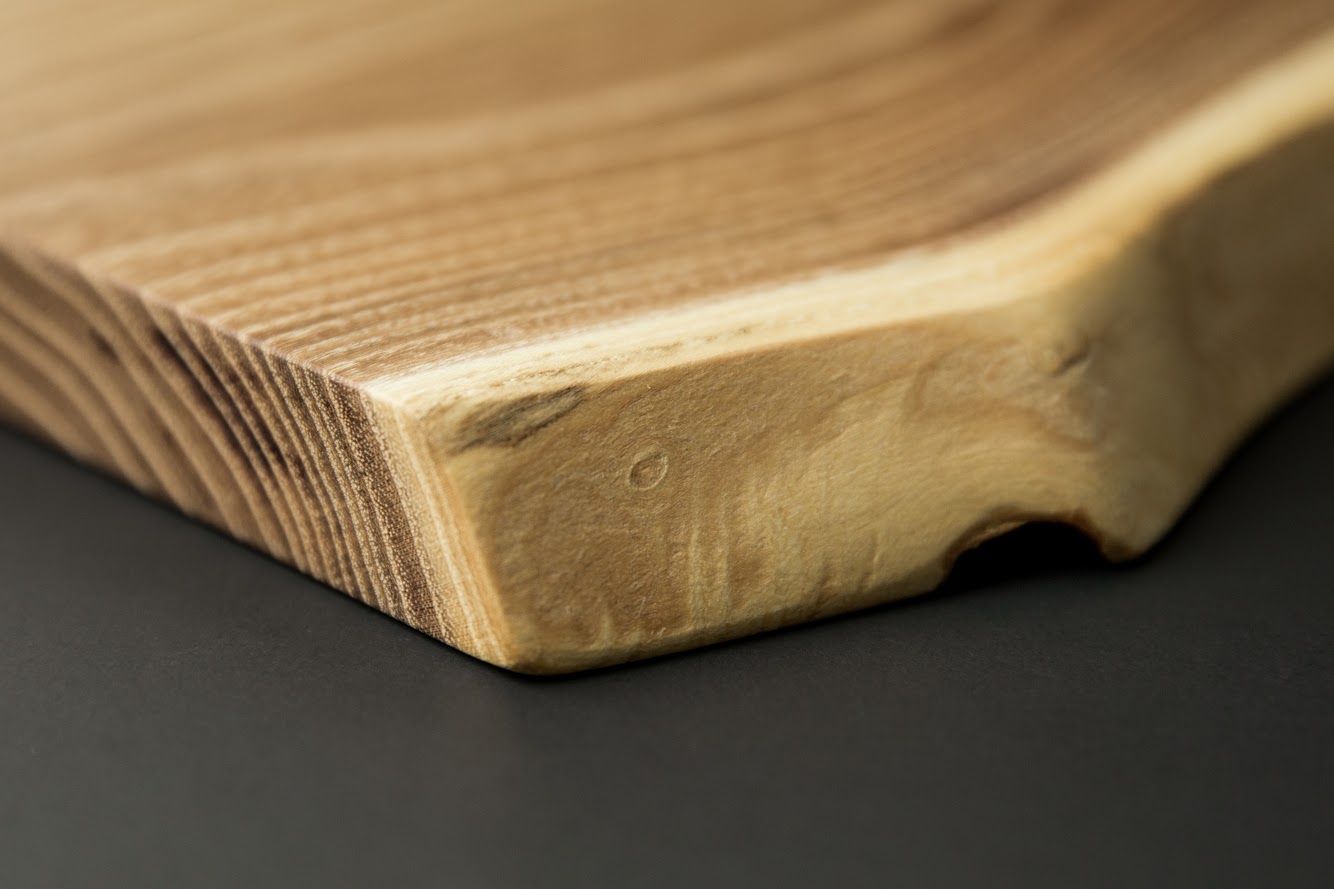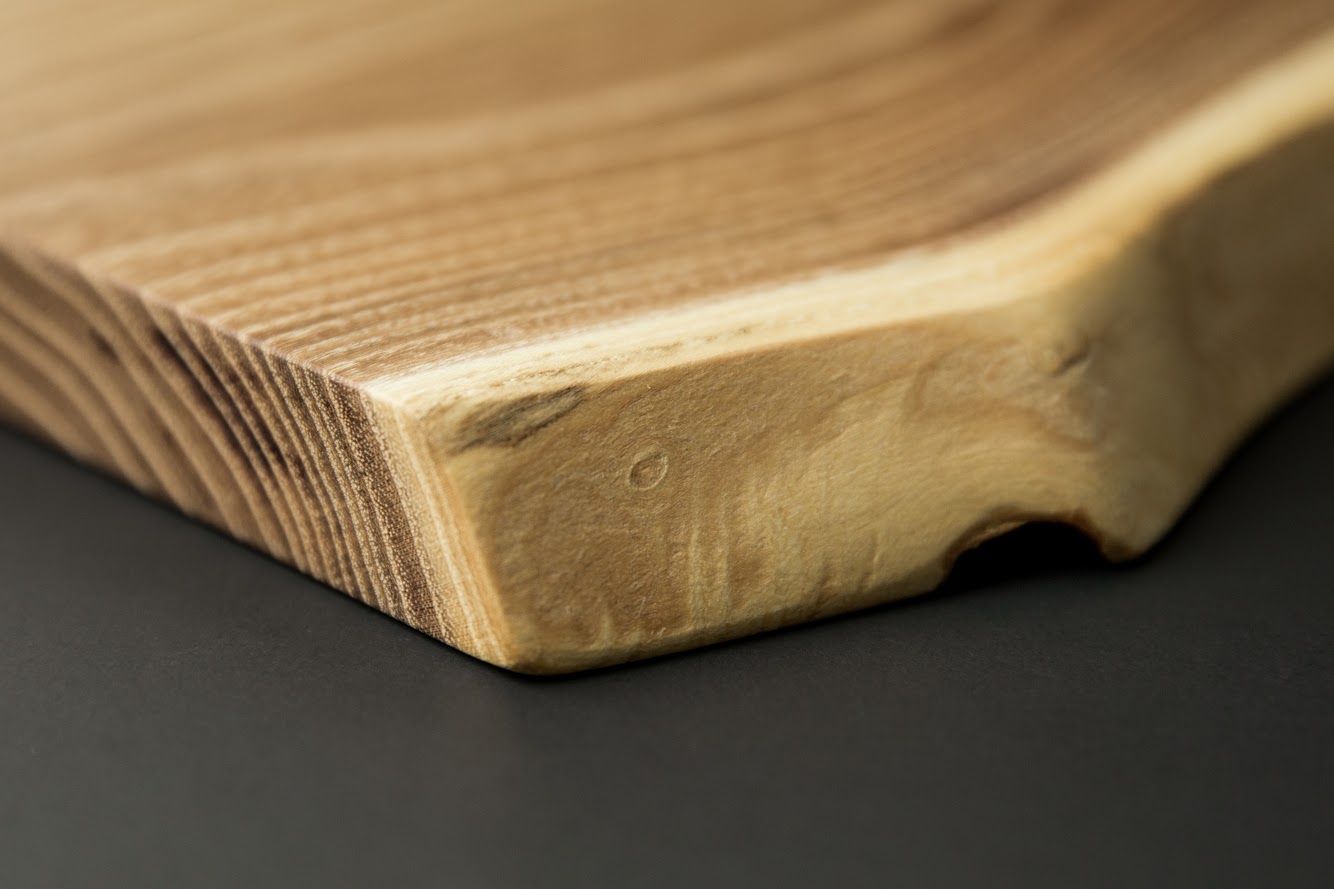 Ultra Hardwood Cutting Board: Native Wood & Italian Leather
Ultra hardwood cutting board with Italian leather handle and solid brass hardware. Handcrafted in Cleveland.
Our wood boards are made by volunteer craftsmen using a variety of native and exotic wood species. Our cutting boards are only made of ultra hardwoods that will hold up to the wear and tear of cutting boards.
This board series is made from native ultra hardwood sourced and milled locally. Each board has its own unique and beautiful grain and live edge pattern. Boards will vary based on current availability. This series is board size is 8" x 17.5" x 1"
Fatima, a Sudanese refugee who has been in the USA since August 2016, hand cuts and finishes the leather handles with genuine Italian leather donated from FOUNT in Cleveland. All hardware is solid brass and the boards are finished with mineral oil.
Do not submerge the boards in water. Do not place in dishwasher. Avoid getting the leather handle wet. Wipe clean with a damp cloth or soap and water, careful not to soak leather handle. Handle can be unscrewed. Periodically recondition with beeswax or oils.
ALL SALES ARE FINAL, NO RETURNS OR EXCHANGES.